Mine

Ore

Mining

Allocation

Drying

Package

Shipping

Loading cabinet
(The above picture is only part of the process, not a complete process)
Montmorillonite desiccant raw material production flow chart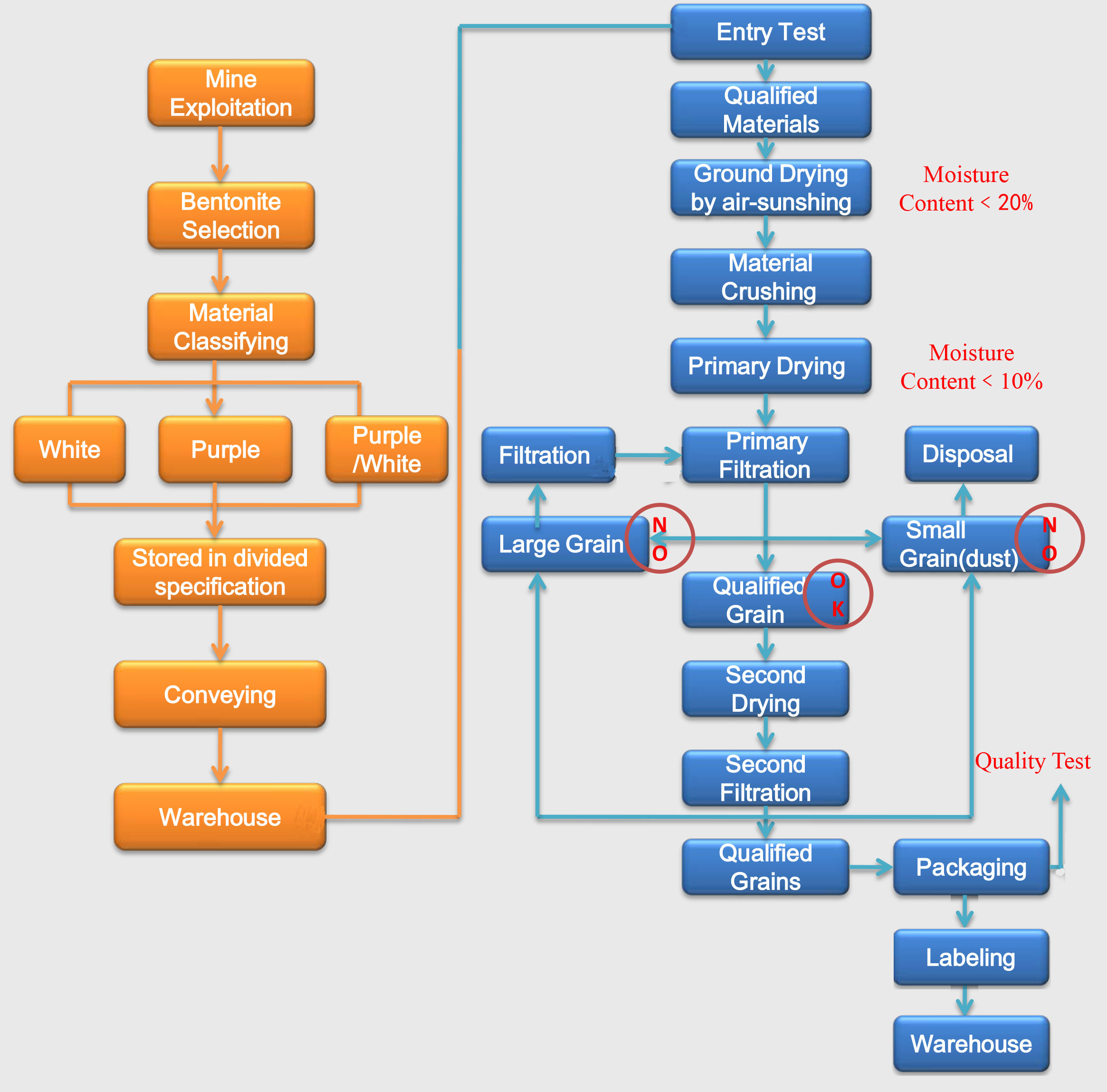 Montmorillonite raw materials are used to make montmorillonite desiccants and are widely used in mechanical parts, precision instruments, electronic/metal components and military products. Because of its absence of any pollution, moisture absorption safety is classified as a green product. Montmorillonite is non-toxic, non-corrosive and non-corrosive. It does not contain any additives or calcium chloride, and can be reused when the low temperature environment is not degraded.
Top-Sorb montmorillonite raw material base is located in Inner Mongolia, China. Compared with other similar products, Top-Sorb products have the following advantages:
a. Temperature 25°C, relative humidity RH=80%, moisture absorption rate 25~27%,
b. Water loss rate less than 0.7% (170°C)
c. Montmorillonite content up to 95%
Top-Sorb product sizes include: 0.5~1.5mm, 1~3mm, 1~4mm, 0.5~4mm and other specifications.
(Click to enlarge)

Particle size: 1~4mm

(Click to enlarge)

Particle size: 0.5~1.5mm
Packaging and loading
Two types of packaging: 25kg woven bag & 1000kg tonne bag
Packing: 1000 kg/bag

Packing: 1000 kg/bag

Packing: 25 kg/bag

Packing: 25 tons / container